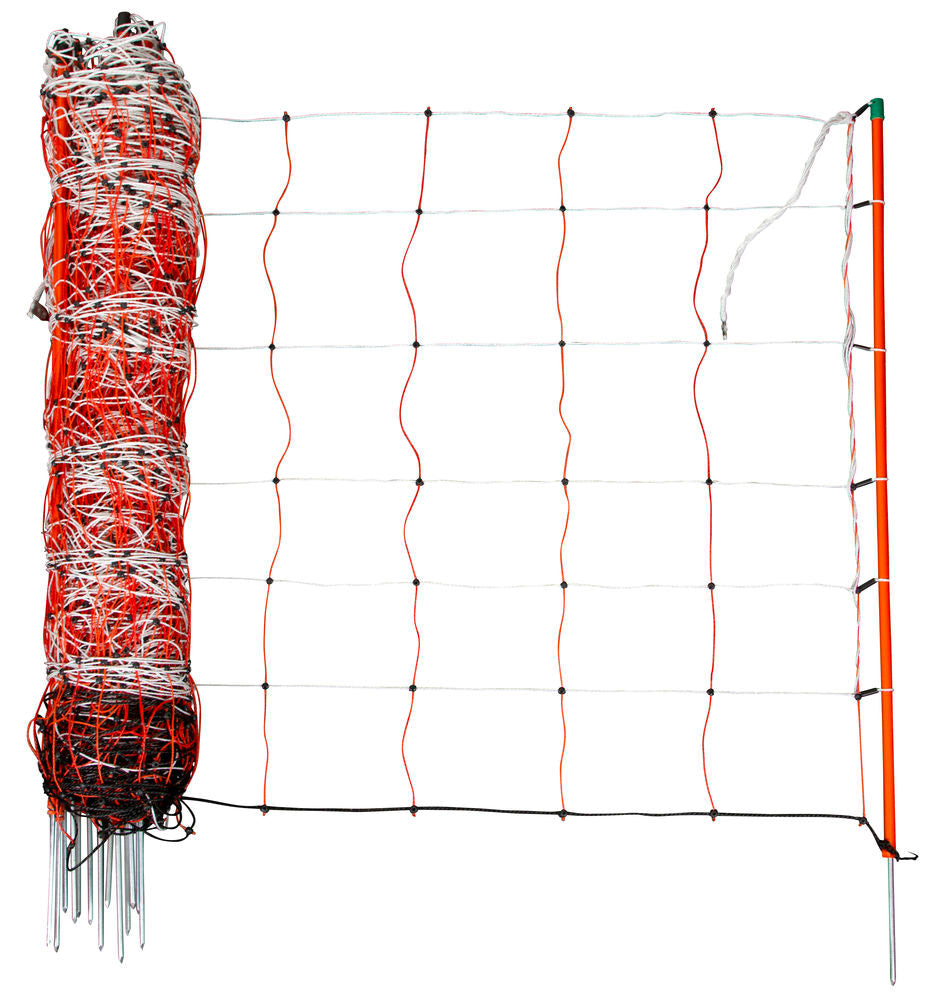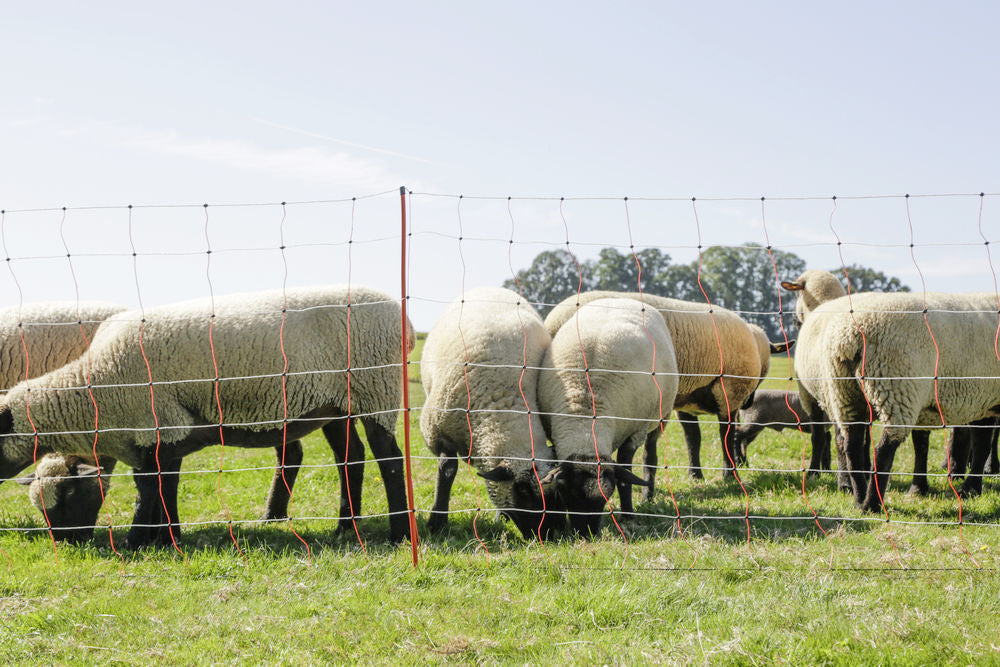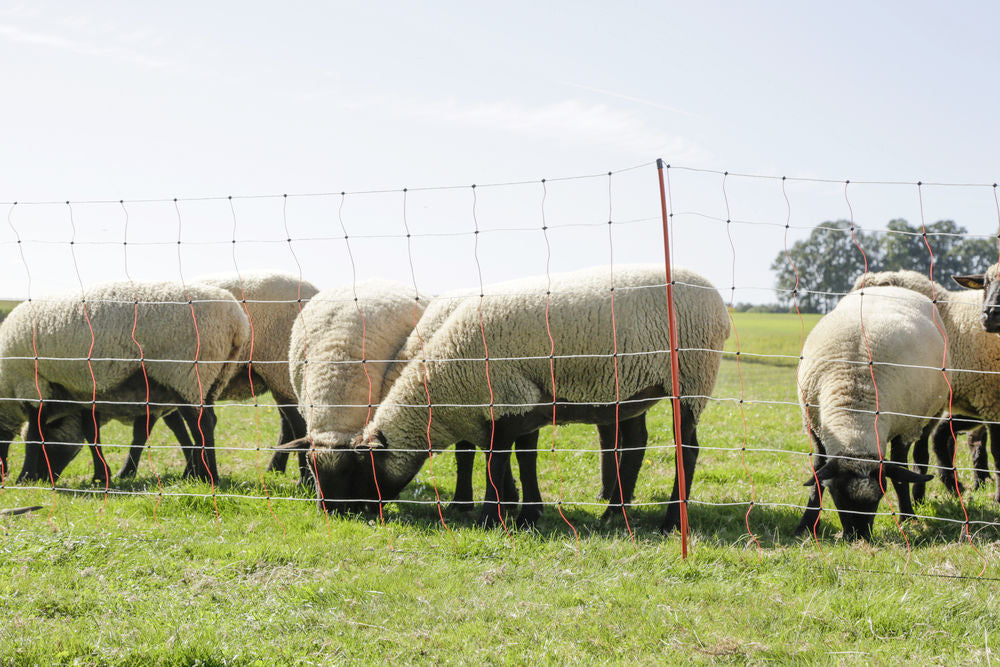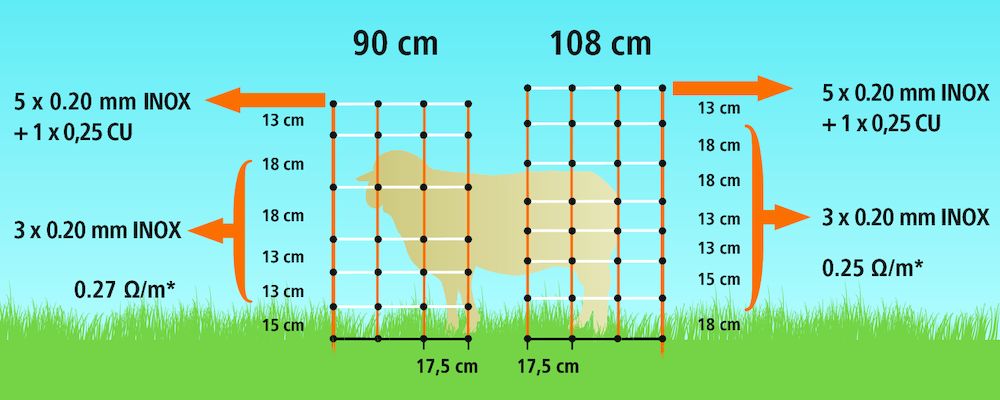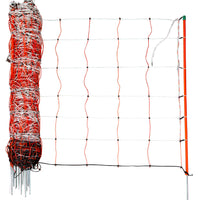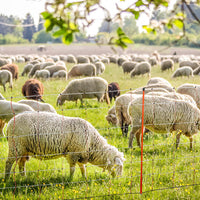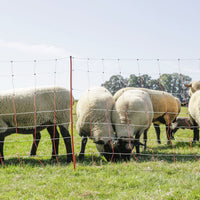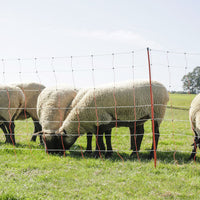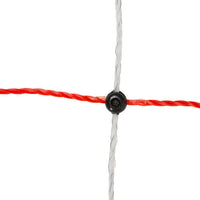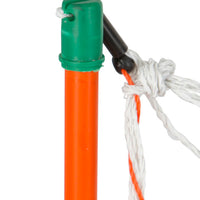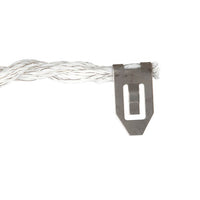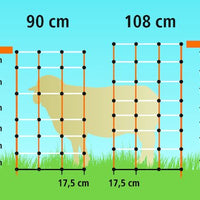 Corral Topline Sheep/Goat Net 1.08m high x 50m Long Double Prong Posts
Next day pickup available at FenceFast Ltd.
Electric net height of 1.08 meters makes it easily keep your sheep, goats and their kids contained and safe.   
Easy to install and move!
<ul>
<li>height 109 cm (8 horizontal wires) double prong, 50m Long</li>
<li>sturdy plastic posts with galvanized bottom tip</li>
<li>electrifiable horizontals through 3 x 0.20 mm stainless steel conductors per strand</li>
<li>strengthened, live upper strand - increased conductivity thanks to the use of 5 stainless steel wires and a tin-plated copper conductor in the topmost wire</li>
<li>extremely stable welded knots</li>
<li>with practical stainless-steel clip for easy connection of multiple nets</li>
<li>head insulator and ground stopper make self-loosening of the wire virtually impossible</li>
<li>For most effective goat control a minimum 3 joule <a title="energizer selection" href="https://fencefast.ca/collections/fence-energizers" style="font-family: -apple-system, BlinkMacSystemFont, 'San Francisco', 'Segoe UI', Roboto, 'Helvetica Neue', sans-serif; font-size: 1.4em;">energizer</a> is recommended.</li>
</ul>
Need Help With Your Project?
At FenceFast we have over a decade of highly specialized experience setting up fencing and animal management systems.
Let us help you plan yours!
Learn More