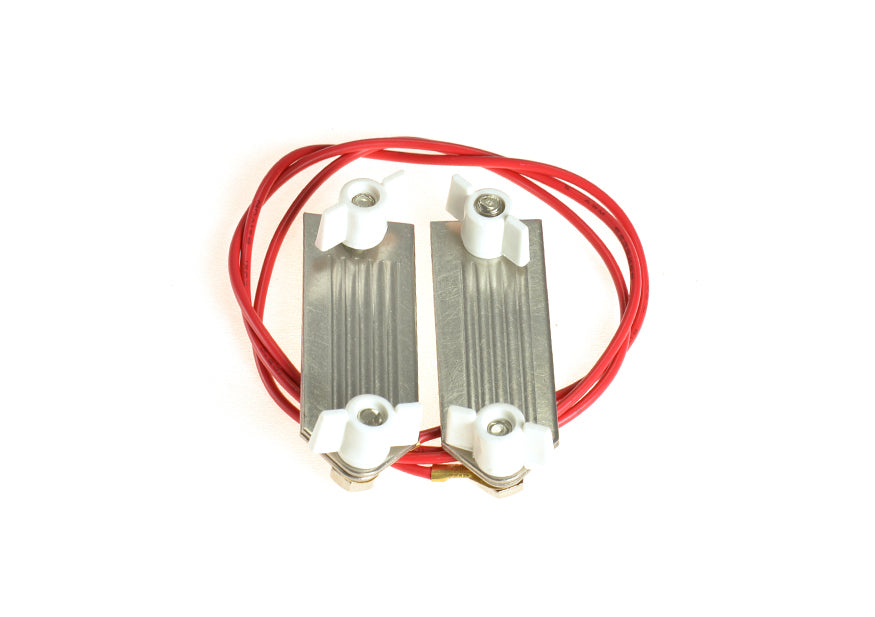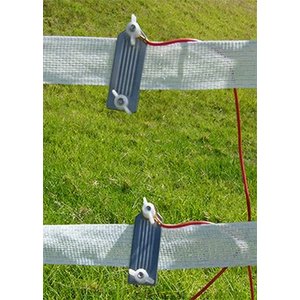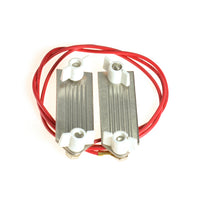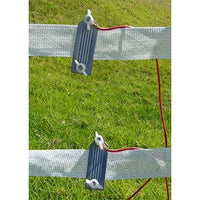 Polytape to Polytape Connector
Next day pickup available at FenceFast Ltd.
The Polytape to Polytape Connector allows electricity from one strand of polytape to be transmitted vertically to the polytape strand below. To install, place one strand of polytape through the connector and screw to tighten. Then place the second strand of tape through the other connector and screw to tighten.
<ul>
<li>Allows electricity to be transmitted from one strand of politape to another</li>
<li>For use with polytape electric fences</li>
<li>Patriot</li>
</ul>
Need Help With Your Project?
At FenceFast we have over a decade of highly specialized experience setting up fencing and animal management systems.
Let us help you plan yours!
Learn More