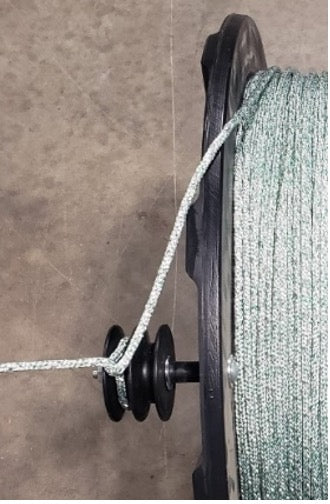 Next day pickup available at FenceFast Ltd.
This Range Ward Tie-Off/handle can be added to a Range Ward Reel for use as a tie off and handle for manual reeling. 
When it is bolted to the Reusable Power Reels it turns the reel into a manual Hand Reel 
Use this insulated wheel as a tie off for braided rope
<meta charset="utf-8">
<div data-mce-fragment="1">
<div>
<ul>
<li>Mounting bracket for Gallagher or Corral S Series Solar Energizers</li>
<li>Use it as a stand for hand reels</li>
<li>Provides an insulated tie-off for electric rope and wire</li>
<li>Use it as an insulated corner for portable fence</li>
<li>Use it as an insulated tie-down for fence in rough terrain</li>
</ul>
</div>
</div>
Need Help With Your Project?
At FenceFast we have over a decade of highly specialized experience setting up fencing and animal management systems.
Let us help you plan yours!
Learn More