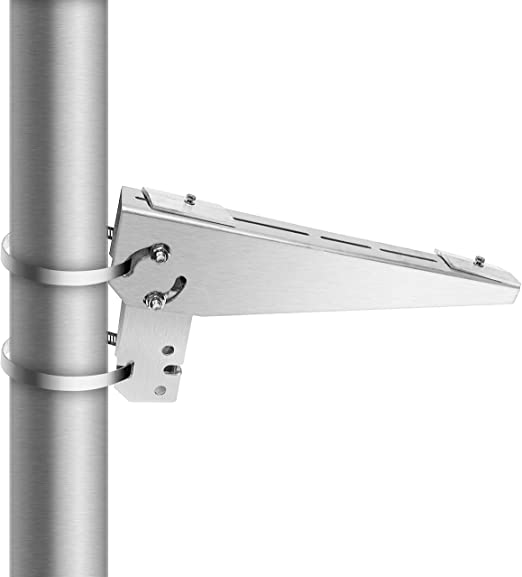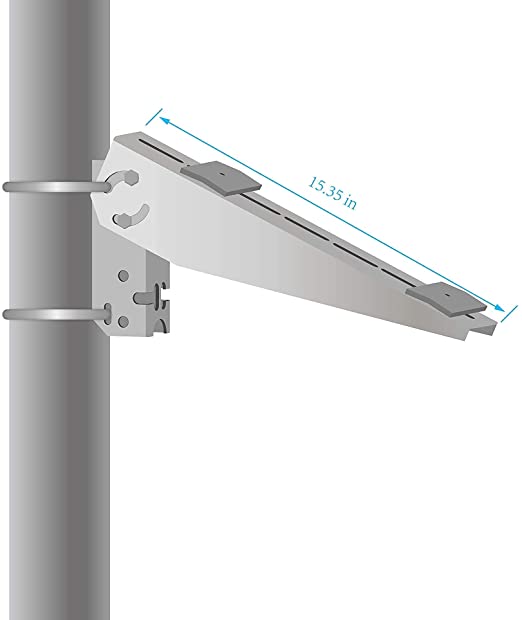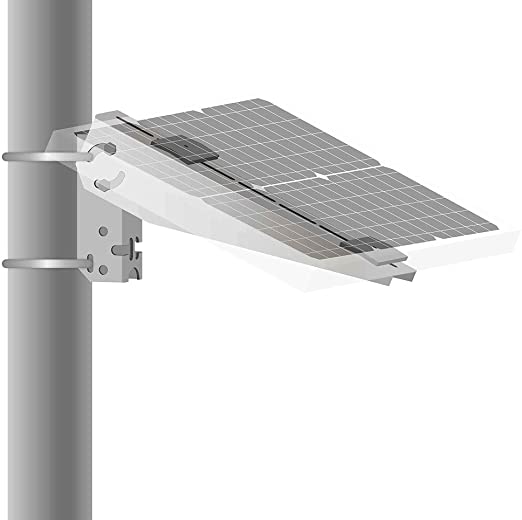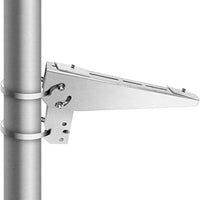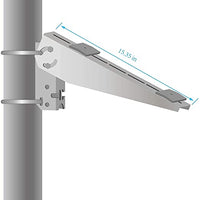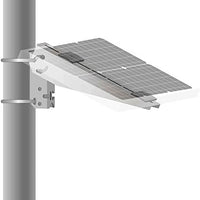 Solar Panel Pole Mount Bracket for 5W-35W Panel (Mount only)
Next day pickup available at FenceFast Ltd.
Universal Adjustable Angle Mounting Bracket for pole, wall and ground mounting solar panel for up to 35W
<ul>
<li>For solar panels up to 15.35 inch wide on the short side.</li>
<li>Ideal for mounting 5W-35W solar panels with 0-90 degree tilt angle</li>
<li>Rust free anodized aluminum with stainless steel hardware</li>
<li>Use for pole, wall, or ground mounting, includes all hardware, screws, washers, clamps for 3-4 inch pole mount. </li>
<li>May require some holes to be drilled on some panels </li>
<li>Kit comes with 1 x 15.35" tilt arm, 1x fixed bracket, 2 x gaskets, screw, 3-4" hose clamps </li>
<li>Recommended tools to have before installation (not provided):</li>
<li>socket wrench, torque extension, box-Leveler, tape Measure, 18mm wrench or socket for larger hex nut, and 13mm wrench or socket for smaller hex nut.</li>
<li>38.99 x 7.62 x 5.84 cm; 1.15 Kilograms</li>
</ul>
Need Help With Your Project?
At FenceFast we have over a decade of highly specialized experience setting up fencing and animal management systems.
Let us help you plan yours!
Learn More