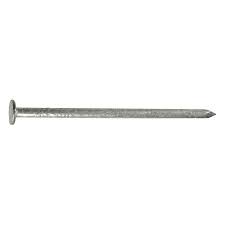 Next day pickup available at FenceFast Ltd.
FenceFast brace spike are perfect for wooden H brace construction. These spikes are hot-dipped galvanized with a smooth, thick shank for are ideal for exterior use with treated posts and lumber. Large shank and thick head provide strength and durability as well help hold top brace wire or cable in place. Recommend 3/8" drill bit for quick easy installations.
Parts measure 3/8-in wide by 10 or 12 -in long.
Sold per each or packages of 10
Nails conform to ASTM F1667 and ASTM C514 if applicable
Need Help With Your Project?
At FenceFast we have over a decade of highly specialized experience setting up fencing and animal management systems.
Let us help you plan yours!
Learn More