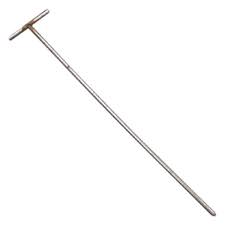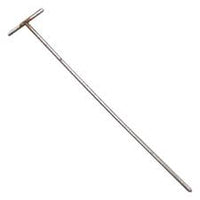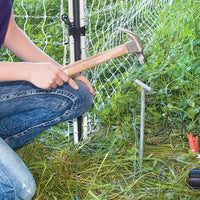 Next day pickup available at FenceFast Ltd.
This ground rod is perfect for use with portable solar or battery energizers. 
Recommended minimum is 3 ft of ground rod for every 1 joule of energizer output. Click Here for more information on energizer grounding
<ul>
<li>30" long </li>
<li>T handle design for easy install and removal</li>
<li>galvanized</li>
<li>recommend for use up to 2 joule energizer.</li>
</ul>
Need Help With Your Project?
At FenceFast we have over a decade of highly specialized experience setting up fencing and animal management systems.
Let us help you plan yours!
Learn More
Easy to use
Easy to use and price is great. Love this product.
Thank you for your review!