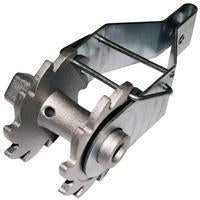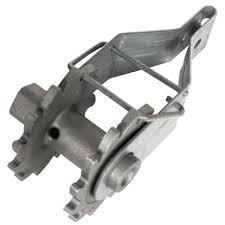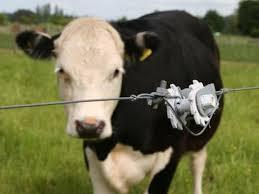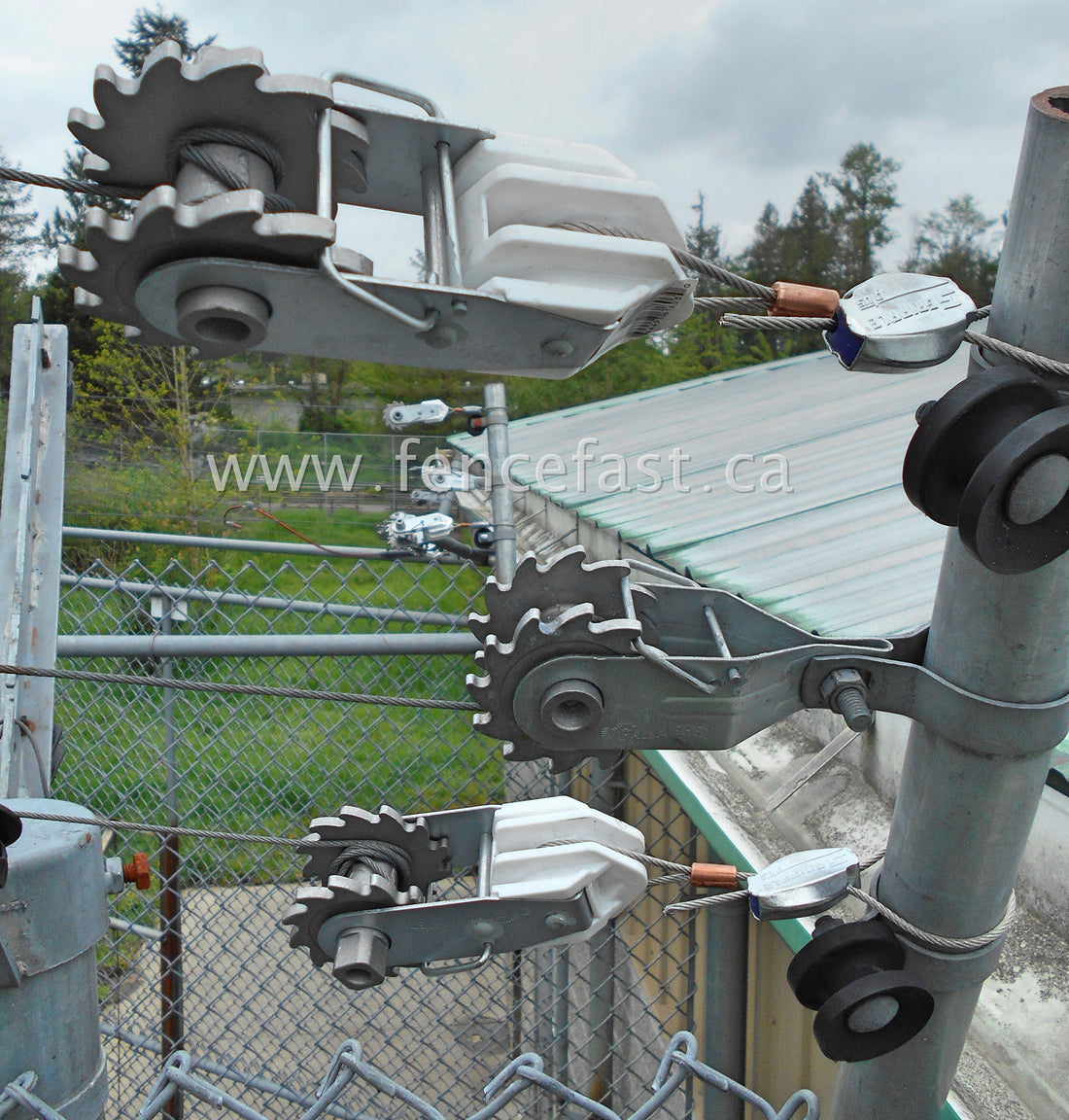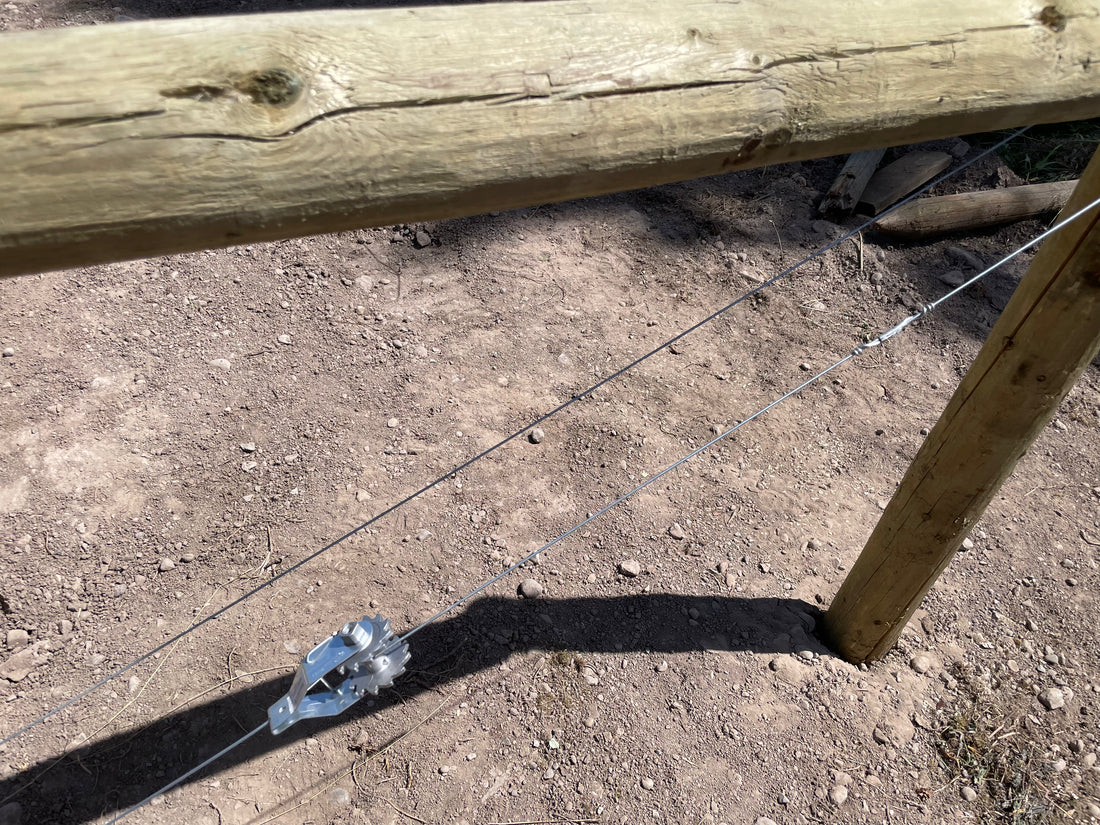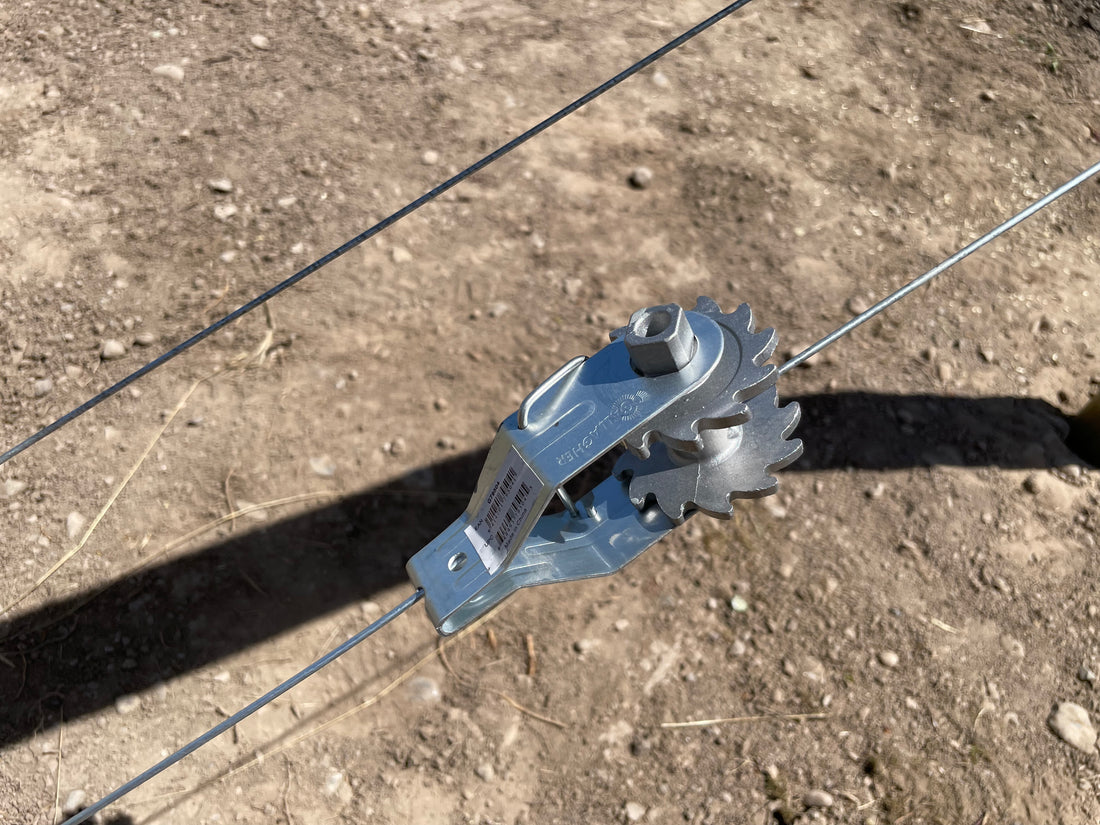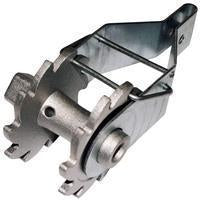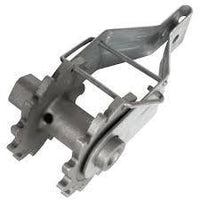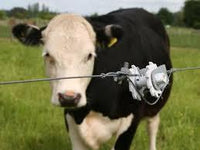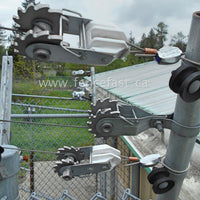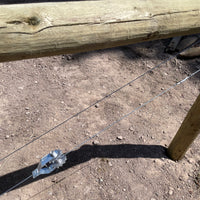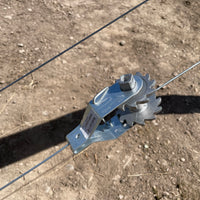 Next day pickup available at FenceFast Ltd.
Use this Ratchet style wire strainer for tensioning your HT smooth wire, HT barbed wire especially on short sections, and even you HT brace tension wire. ratchet can be tied to the end post or can also be used in-line by threading through strainer. 
Fence wire
Brace Wire
Anchour Wire
<ul>
<li>Versatile use – traditionally for end of line straining or for in line straining by threading wire through strainer instead of tying an extra knot</li>
<li>Long life galvanized steel frame</li>
<li>Robust, high quality spring loaded locking clip</li>
<li>Increased spool hub thickness provides extra strength 12 tooth spool, for fine adjustment and easy tightening action</li>
<li>Tighten with Ratchet Handle <a href="https://fencefast.ca/collections/other-tools/products/gallagher-ratchet-tightener-handle" title="Gallagher Ratchet Handle ">G69530</a></li>
<li>sold per each, come in cases of 25</li>
</ul>
Need Help With Your Project?
At FenceFast we have over a decade of highly specialized experience setting up fencing and animal management systems.
Let us help you plan yours!
Learn More