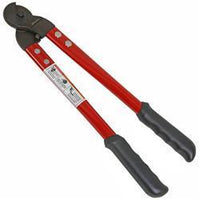 Gripple Large Cable Cutter
Next day pickup available at FenceFast Ltd.
Wire cutters for larger diameter wire from 4 mm to 6 mm.
<ul>
<li>Comfortable non-slip grip handles with an easy cutting action</li>
<li>Wire cutters supplied with our systems</li>
<li>Hardened jaws for durability</li>
<li>Designed for cutting cable in the 3/16"to 1/4" range</li>
<li>Cuts cable easily and cleanly for quick insert into Gripples</li>
</ul>
Need Help With Your Project?
At FenceFast we have over a decade of highly specialized experience setting up fencing and animal management systems.
Let us help you plan yours!
Learn More