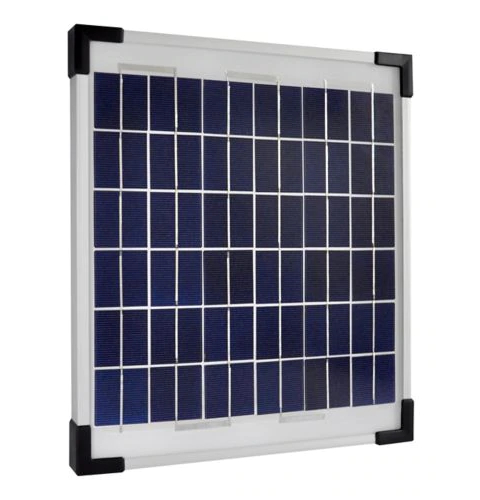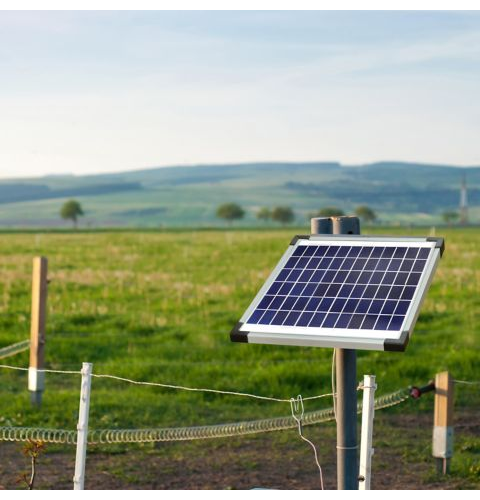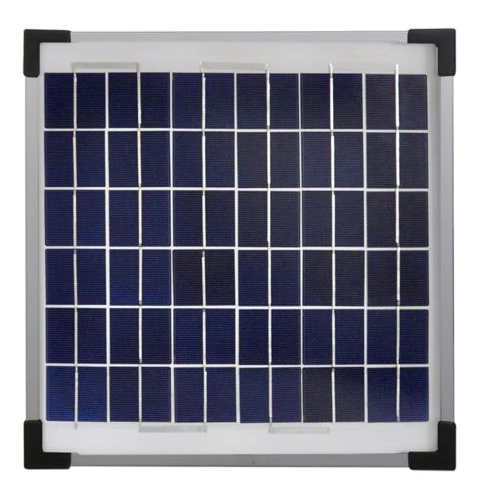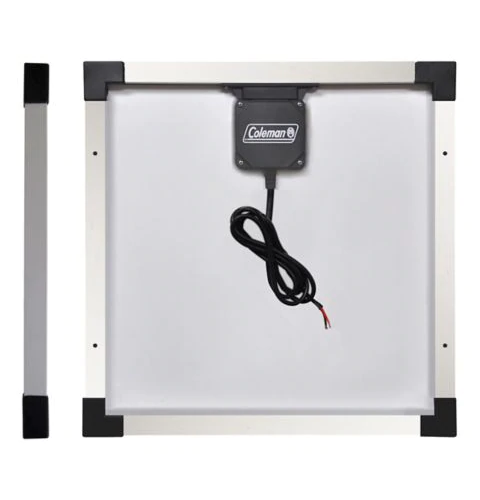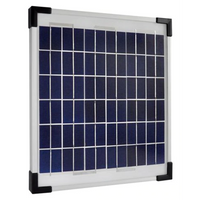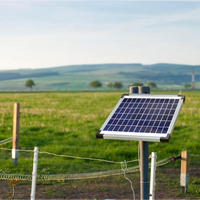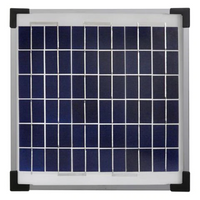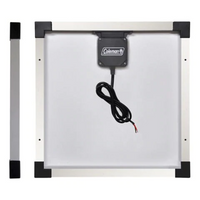 Coleman 10 Watt Solar Panel
Next day pickup available at FenceFast Ltd.
This economic 10 watt solar panel can be used to charge 12 volt deep cycle batteries to power your electric fence energizer. 
<ul>
<li>The Coleman 10W Crystalline Solar Panel is the ideal choice for generating power in remote locations or as part of a back-up power system.</li>
<li>Ideal for charging 12V batteries</li>
<li>High efficiency crystalline solar cells</li>
<li>Rugged aluminum frame with pre-drilled mounting holes</li>
<li>Shatterproof tempered glass</li>
<li>Fully weatherproofed</li>
<li>Integrated blocking diode protects the battery from discharge at night</li>
<li>Designed for remote power, RVs, boats and off-grid installations</li>
<li>Recommended to be used with a charge controller (not included) to protect the battery from overcharging</li>
<li>Maximum output: 10 Watts, 600mA</li>
</ul>
<ul>
<li><b>Accessories Included Indicator:</b> No</li>
<li><b>Assembled Width (cm):</b> 0 3/4" (1.8 cm)</li>
<li><b>Output Voltage (V):</b> 17.1 V</li>
<li><b>Assembled Depth (cm):</b> 10 5/8" (27 cm)</li>
<li><b>Frame Material:</b> Aluminum</li>
<li><b>Product Model Number:</b> 31001</li>
<li><b>Assembled Height (cm):</b> 12" (30.4 cm)</li>
<li><b>Output Amperage (amps):</b> 0.600 A</li>
<li><b>Solar Technology:</b> Crystalline</li>
<li><b>Assembled Weight (kg):</b> 2.1 lb (0.96 kg)</li>
</ul>
Need Help With Your Project?
At FenceFast we have over a decade of highly specialized experience setting up fencing and animal management systems.
Let us help you plan yours!
Learn More
Great product, and quality customer service from a very friendly and knowledgeable team.
I like it so much that I am planning to buy at least one more. I also cannot overstate the excellence of the customer service I continue to receive from the good folks over at Fencefast. Five stars well deserved.
Thank you for your review!