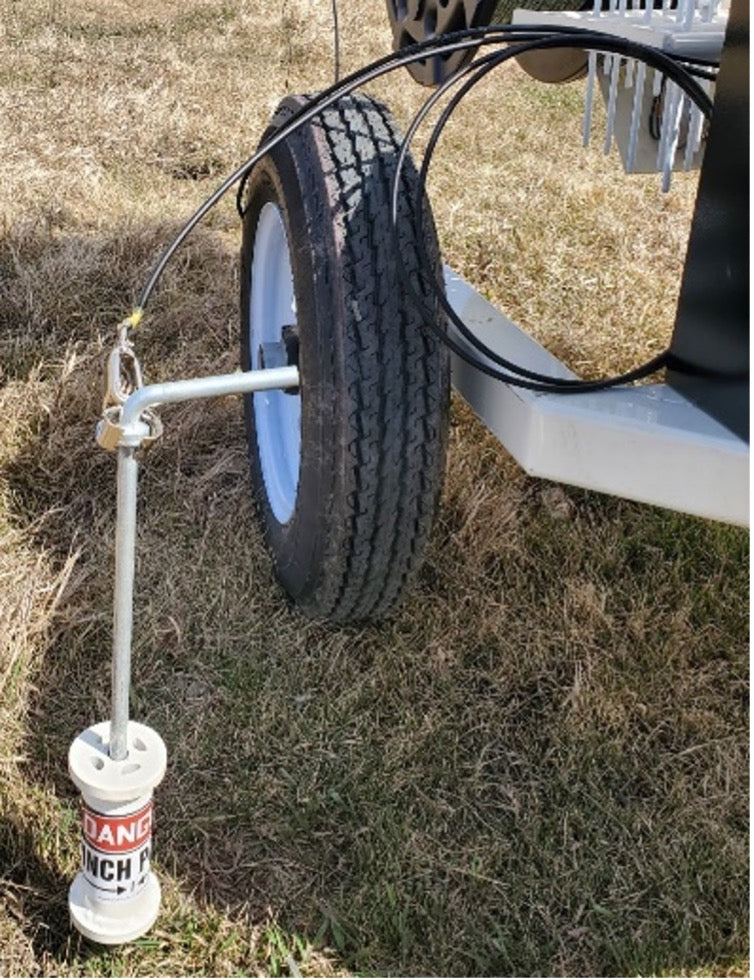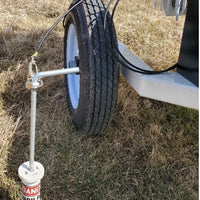 Range Ward Power Hammer ground rod
Next day pickup available at FenceFast Ltd.
This slide hammer ground rod, makes quick easy work of installing and removal of your ground rod for a portable electric fence energizer. 

Use the slide hammer ground rod to install the ground rod into or out of the ground, then attach your ground wire from your energizer to the ground rod. 

Recommend a minimum ground for energizers up to 3 joules, depending on soil types and conditions more grounding maybe required please see our earth ground page for additional information on energizer grounding 
<meta charset="utf-8">
<div data-mce-fragment="1">
<div>
<ul>
<li>Mounting bracket for Gallagher or Corral S Series Solar Energizers</li>
<li>Use it as a stand for hand reels</li>
<li>Provides an insulated tie-off for electric rope and wire</li>
<li>Use it as an insulated corner for portable fence</li>
<li>Use it as an insulated tie-down for fence in rough terrain</li>
</ul>
</div>
</div>
Need Help With Your Project?
At FenceFast we have over a decade of highly specialized experience setting up fencing and animal management systems.
Let us help you plan yours!
Learn More