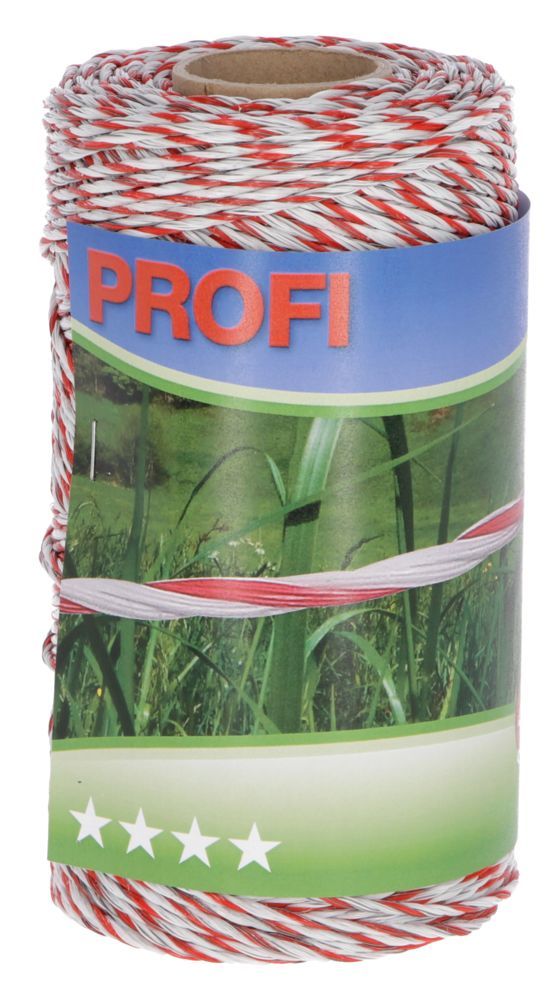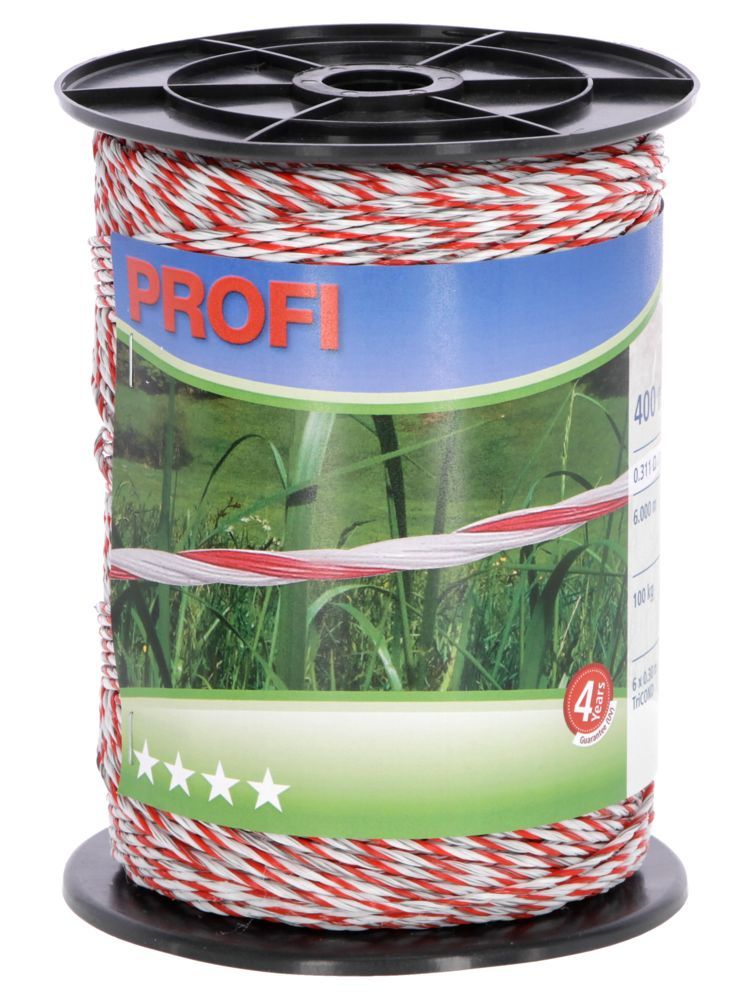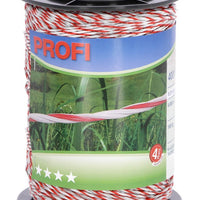 Corral Profi Polywire red/white
Next day pickup available at FenceFast Ltd.
PROFI Line guarantees excellent conductivity and and a very long service life for medium to long fences. The use of our new conductor material TriCOND makes tapes, polywires and ropes 5 x more conductive.
That means you can operate fences that are 5 x longer!
TriCOND = 5 x higher conductivity than stainless steel conductors
<ul>
<li>Conductors 6 x 0.3 mm</li>
<li>
higher breaking strength Breaking load 100 kg.</li>
<li>very good conductivity Resistance 0.30 ohms/m 300 ohms/km</li>
<li>high quality workmanship</li>
<li>excellent value for money</li>
<li>recommend maximum fence length 6000m</li>
<li>available in 200m and 400m rolls</li>
</ul>
Need Help With Your Project?
At FenceFast we have over a decade of highly specialized experience setting up fencing and animal management systems.
Let us help you plan yours!
Learn More