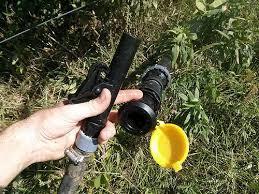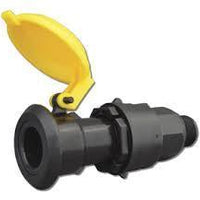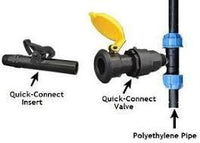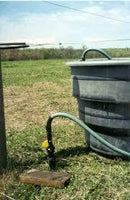 Gallagher Quick Coupler Valve 3/4"
Next day pickup available at FenceFast Ltd.
Easiest and fastest way to disconnect a water line and move a livestock watering trough.
<ul>
<li>Put Quick Coupler Valves at every spot you wish to plug in a stock trough</li>
<li>Attach a Coupler Insert to each of your troughs</li>
<li>Coupler Insert locks into the Quick Coupler Valve</li>
<li>Plugging the Coupler Insert into the Coupler Valve starts water instantly with no waste</li>
<li>When Coupler Insert is removed, the water stops immediately, with no spilling</li>
<li>Use in pressure cold water systems only</li>
<li>Not for use in freezing conditions</li>
<li>Fits standard 3/4" pipe fittings</li>
<li>1 Year Warranty</li>
</ul>
Need Help With Your Project?
At FenceFast we have over a decade of highly specialized experience setting up fencing and animal management systems.
Let us help you plan yours!
Learn More