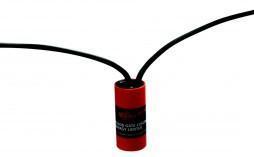 Next day pickup available at FenceFast Ltd.
Improves safety by reducing fence power in public areas. Particular situations where an Energy Limiter should be used, include:
The fence around the farm homestead
Any fences bounding public foot access lanes or paths
Sections of fence near to farm buildings where children are likely to play
Sections of fence on race ways leading to cowsheds were people are often present.
Need Help With Your Project?
At FenceFast we have over a decade of highly specialized experience setting up fencing and animal management systems.
Let us help you plan yours!
Learn More