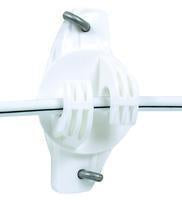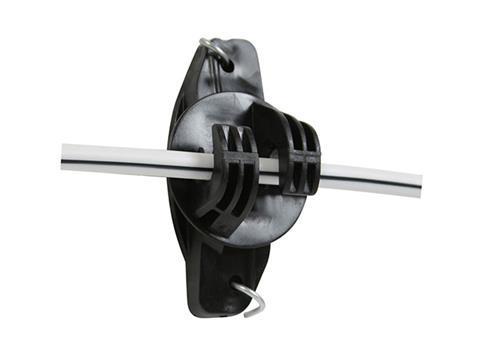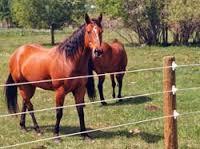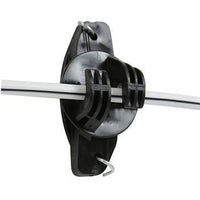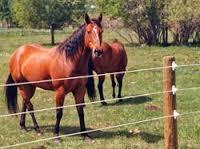 Gallagher Wide Jaw Wood Post Insulator 25/Bag
Next day pickup available at FenceFast Ltd.
Specifically designed for Gallagher EquiRope, EquiFence, Turbo Plus or Super Braid. This heavy duty insulator is the most popular choice for permanent equine fencing using wood posts. 25 pack.
<ul>
<li>Specifically designed for Gallagher Equine Fence Wire or Striped Turbo Braid Extra strength jaws to withstand significant fence tension and keep wires firmly in place</li>
<li>Easy installation and can be removed and reused with no damage to the post or the insulator</li>
<li>Delivers superior electrical performance, even under the highest voltages due to long leakage paths and protective shields</li>
<li>Superior insulation with large heavy duty shield to prevent pulse arcing and reduce power leakage</li>
<li>Minimal wire corrosion as open face design reduces dust and algae Tough, durable and sun resistant - made from UV stabilized polyethylene plastic</li>
<li>Bag of 25</li>
<li>Colour: White (G67614), Black (G676044)</li>
<li>Warranty 10 years</li>
</ul>
Need Help With Your Project?
At FenceFast we have over a decade of highly specialized experience setting up fencing and animal management systems.
Let us help you plan yours!
Learn More
Thank you for your review!