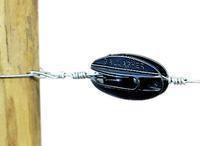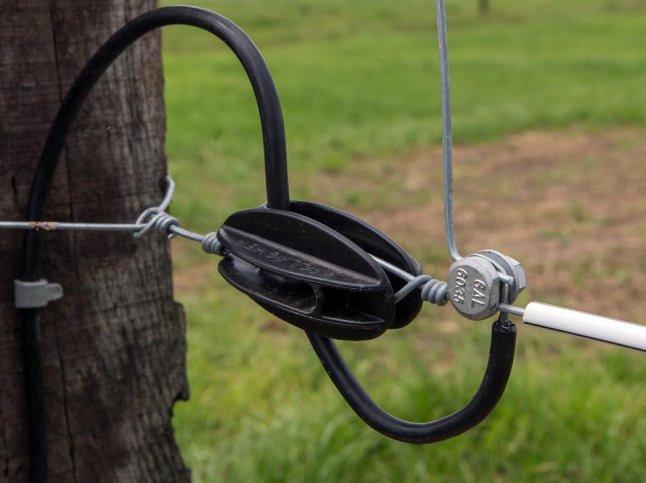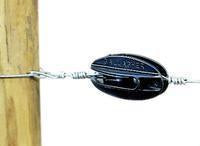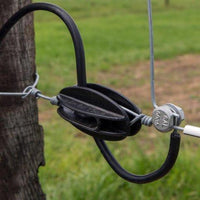 Gallagher Type S Insulator
Next day pickup available at FenceFast Ltd.
Economical end strain insulation for fences with little stock pressure or temporary setups.
Ideal for use with poly and aluminum wires. 
<ul>
<li>Suitable for soft steel or aluminum wire, Polywire, Poly Tape, Turbo Wire and Turbo Tape.</li>
<li>Made from UV resistant plastic.</li>
<li>Large tracking distance minimizes power leakage.</li>
<li>Suitable for tensions up to 113.5kg (250lb).</li>
<li>Ensure pull is from centre of insulator when tying.</li>
<li>Warranty: 1 year</li>
<li>Sold in Pack of 25 (G67704) or Pack of 5 (G67702)</li>
</ul>
<iframe title="YouTube video player" src="https://www.youtube.com/embed/M5rlos_LsRA" height="315" width="560" allowfullscreen="" allow="accelerometer; autoplay; clipboard-write; encrypted-media; gyroscope; picture-in-picture; web-share" frameborder="0"></iframe>
Need Help With Your Project?
At FenceFast we have over a decade of highly specialized experience setting up fencing and animal management systems.
Let us help you plan yours!
Learn More