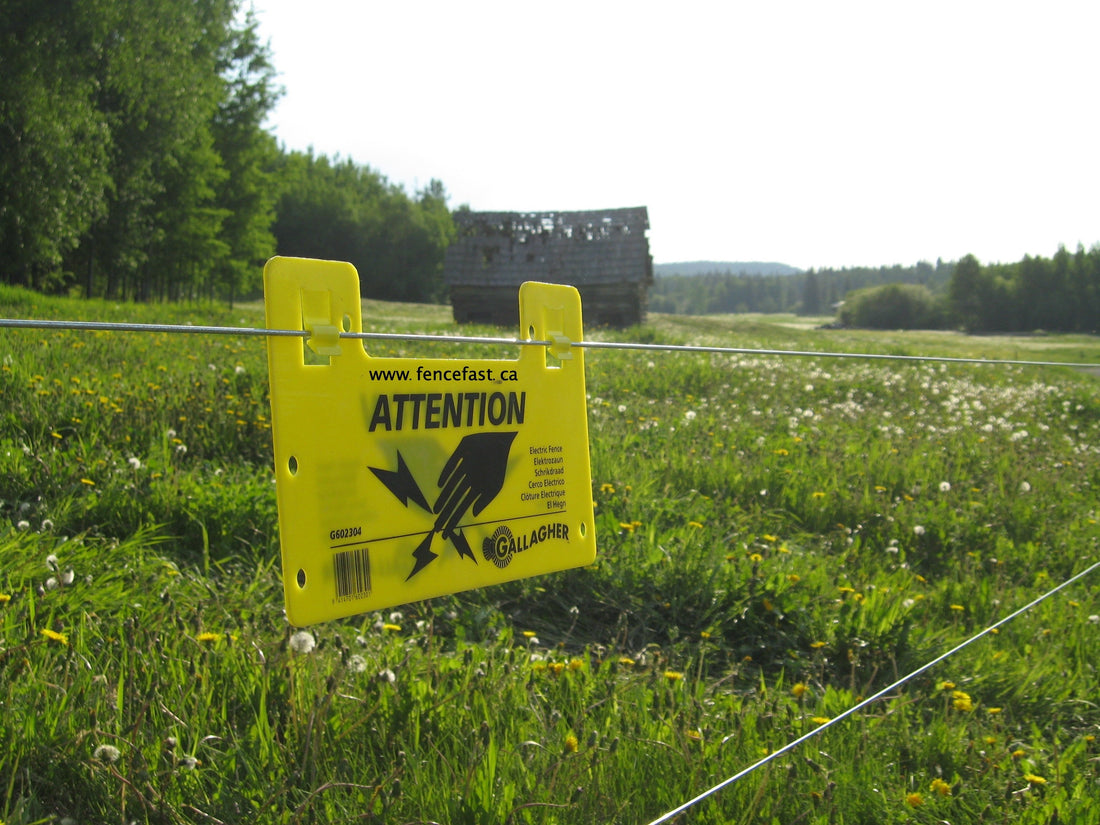 Gallagher Electric Fence Warning Sign
Next day pickup available at FenceFast Ltd.
A highly visible yellow sign that warns that a fence is electrified.
<ul>
<li>should be used and maybe required by law in many jurisdictions, to be used on boundaries and anywhere else public have access to a fence</li>
<li>Highly visible <strong>Multi lingual</strong> yellow warning sign.</li>
<li>Alerts to electric fence where there is public access.</li>
<li>Approximately 9″ Wide x 5.5″ High</li>
</ul>
Need Help With Your Project?
At FenceFast we have over a decade of highly specialized experience setting up fencing and animal management systems.
Let us help you plan yours!
Learn More
Works great
These are great good quality easy snap on, and dealing with Gallagher was a pleasure, super fast shipping.