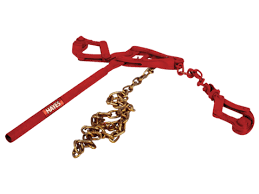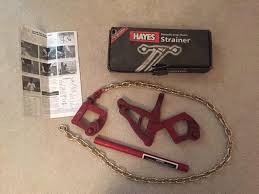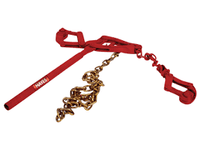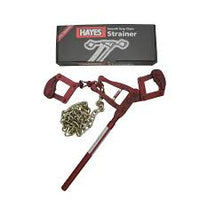 HAYES H300 chain strainer smooth grip
Next day pickup available at FenceFast Ltd.
For adjusting tension on HT wire. Smooth wire grips (no teeth) do not damage the wire's vital galvanized coating. This tool eliminates the need and cost of most inline strainers. Will last a lifetime with reasonable care.
- Suitable for 16-12.5 ga wire. Simple and proven design.
- Heavy duty industry leader.
- Smooth grip.
Made in NZ
Need Help With Your Project?
At FenceFast we have over a decade of highly specialized experience setting up fencing and animal management systems.
Let us help you plan yours!
Learn More
I lived in newzealand and
I lived in newzealand and missed having this tool it works great :face_with_cowboy_hat:
Thank you for your review!
They work well little bit
They work well little bit slipping on thin gage wire
recieved it yesterday, thanks looks
recieved it yesterday, thanks looks good will be shopping with you folks in the future, thanks troy foster [****]