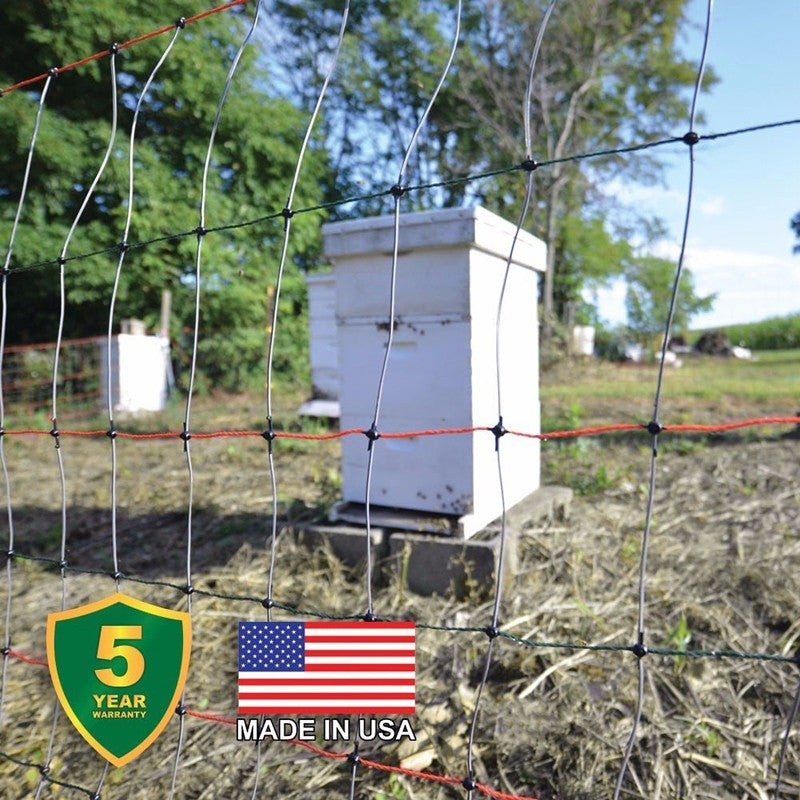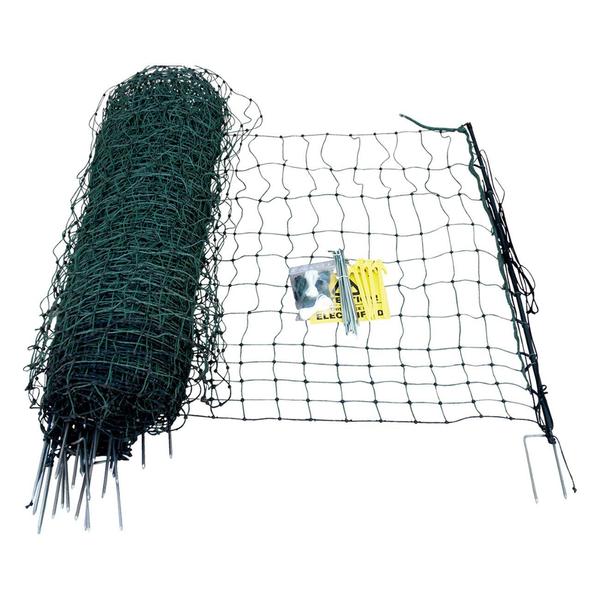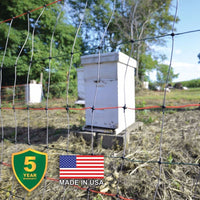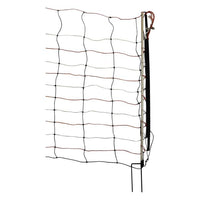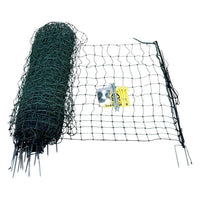 Patriot Predator/Bear positive/negative exclusion Netting 50m
Next day pickup available at FenceFast Ltd.
This netting alternates wires from Positive and negative,  which makes it idea for beehives, livestock, camps and equipment by keeping bears and other predators out. This netting can also be used for goats, sheep, and pigs in poor earth grounding conditions like extremely dry, sandy or gravel soils.  
<ul>
<li>40" tall and 50m (164') long</li>
<li>12 horizontal lines positive/negative with 5 double-spiked step-in posts</li>
<li>Semi-rigid vertical stays prevent drooping between posts</li>
<li>To prevent electrical shorting during weed growth, the bottom line is non-conductive</li>
<li>Stainless-steel conductors will not rust</li>
<li>7" vertical line spacing</li>
<li>Orange/green</li>
</ul>
Need Help With Your Project?
At FenceFast we have over a decade of highly specialized experience setting up fencing and animal management systems.
Let us help you plan yours!
Learn More