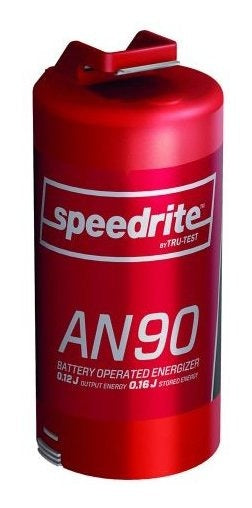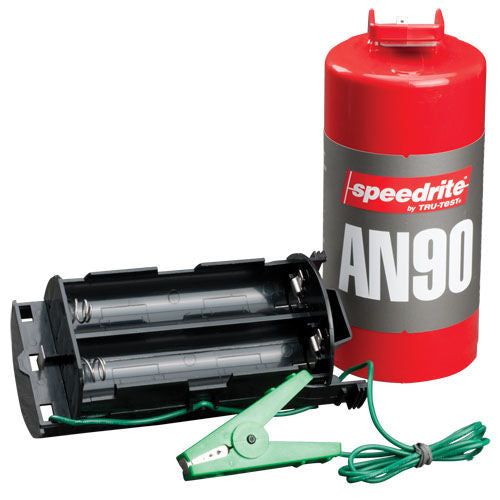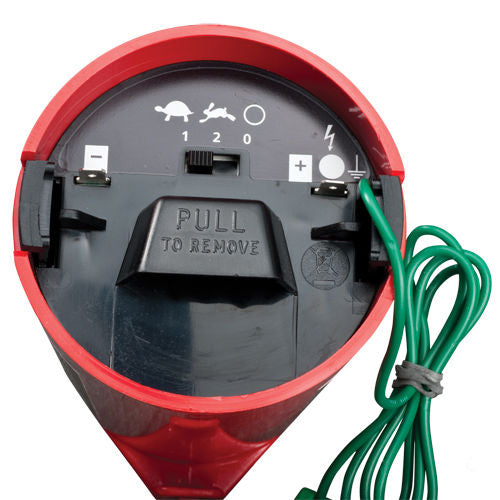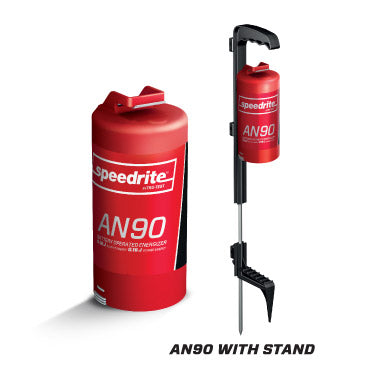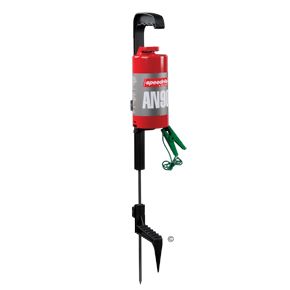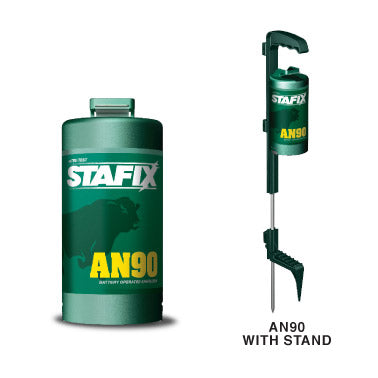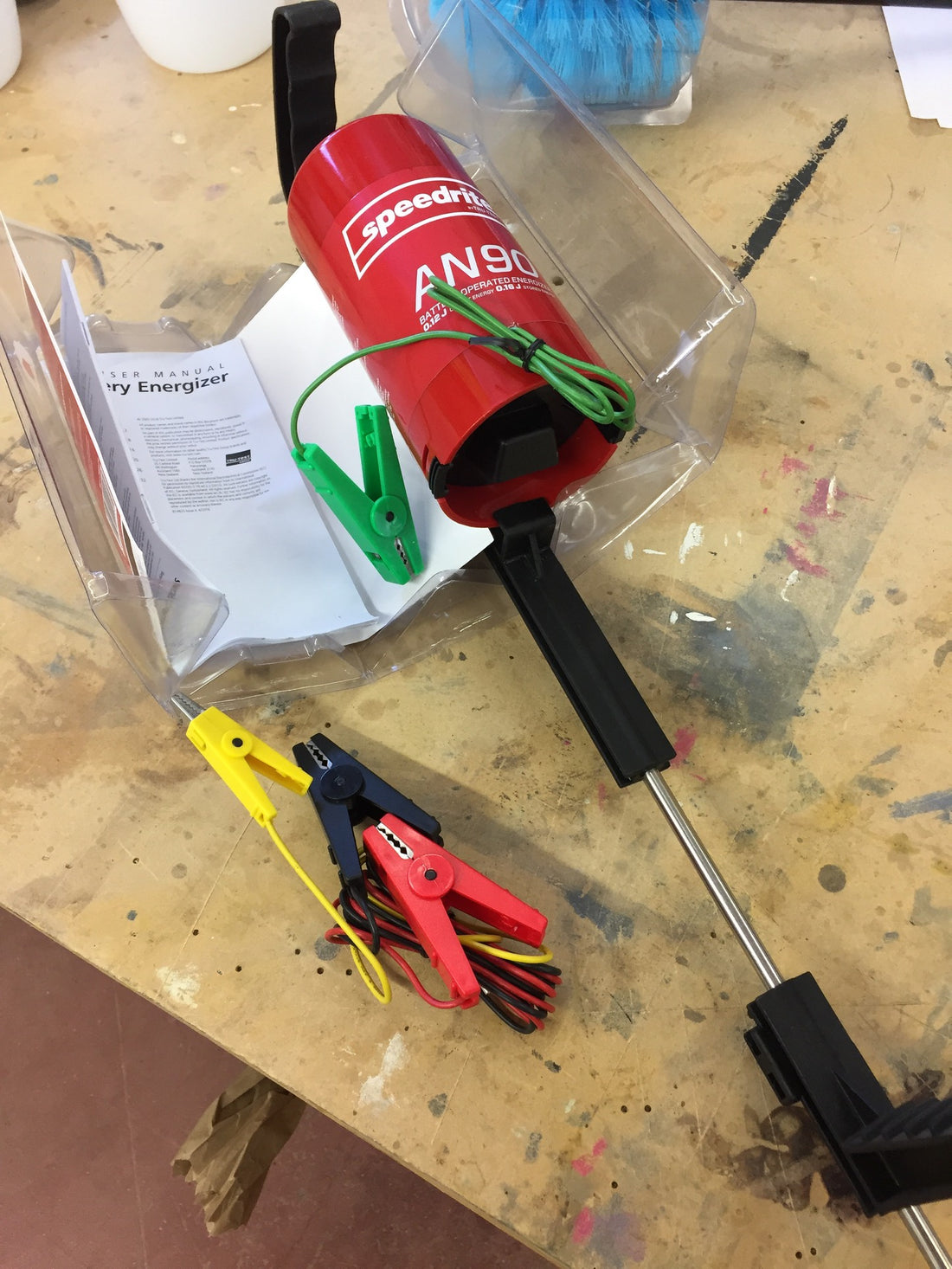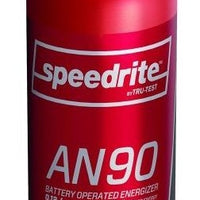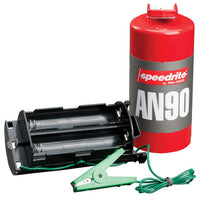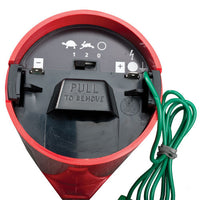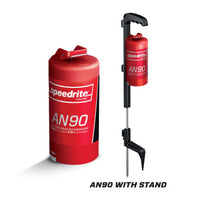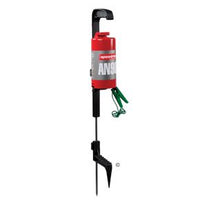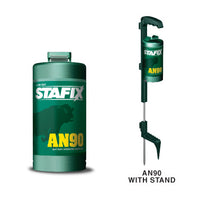 Speedrite/Stafix AN90, Battery Fence Energizer
Next day pickup available at FenceFast Ltd.
This Portable convenient energizer is Ideal for small remote areas or quick temporary fences
<ul>
<li>Peak Output 0.12 joule, peak stored 0.16 joule</li>
<li>Versatile power options: Can be Powered externally by 6V, 9V, 12 Volt) or internally by 4 x 1.5V D size batteries (batteries not included)</li>
<li>Current consumption 7-24 mA</li>
<li>Output voltage 8 kV max, 4.5 kV @500 ohm</li>
<li>Automatically uses excess stored energy to recharge itself thus extending battery life</li>
<li>Low impedance designed energizer</li>
<ul>
<li>Designed to deliver power to the end of the fence even under heavy load e.g. foliage, undergrowth.</li>
</ul>
<li>Simple set up clips directly onto fence wire for added convenience</li>
<li>LED indicator pulses when energizer is working.</li>
<li>2 year full replacement warranty (including lightning)</li>
<li>
Available with Optional tread in stand</li>
<li>Datamars manufactures the AN90 energizer under both its Speedrite and Stafix brands, these are the exact same energizer just different colour and branding. </li>
</ul>
Need Help With Your Project?
At FenceFast we have over a decade of highly specialized experience setting up fencing and animal management systems.
Let us help you plan yours!
Learn More
Excellent AN90
This battery fencer works well in my fencing management plans!
That's so good to hear, Alison! Thank you for your review!